Setup Switches
Share KeePass Passwords with your Team of multiple users

 
Related:
KeePass for Pleasant Password Server has switches for customised installation via command line or script, useful for GPO or mass deployments.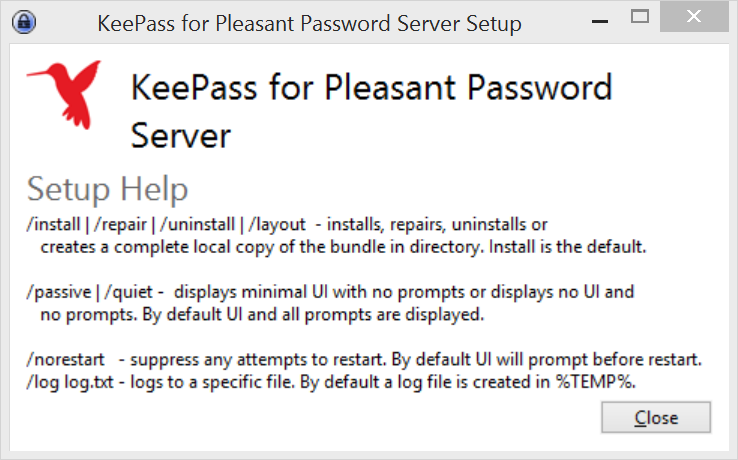 Setup Help
/install | /repair | /uninstall | /layout - installs, repairs, uninstalls, or creates a complete local copy of the bundle in directory. Install is the default.
/passive | /quiet - displays minimal UI with no prompts or displays no UI and no prompts. By default UI and all prompts are displayed.
/norestart - suppress any attempts to restart. By default UI will prompt before restart.
/log lot.txt - logs to a specific file. By default a log file is created in %TEMP%.