Troubleshooting
Website Documentation for your KeePass client and Pleasant Password Server
If you are experiencing issues with Pleasant Password Server or KeePass or other client software, use these resources to help troubleshoot the problem.
See FAQ and Common issues

for answers to your questions and which also link to Troubleshooting tips.

Browse our wiki docs!

These are always getting updated with new information. Use the index on the left, or use the search in the top right.

Update your software

each release has new features & fixes which may resolve an issue related to your question.
Contact Support
If you have an issue that you have not found in the above locations, please contact Support, and a Support team member will respond and assist with your issue.
Provide Detailed Diagnostics
The more information the support team has on your issue, the easier it will be to resolve.
Sections:
Sending this info greatly improves response times for requests.
   Notes:

Support does not need to know the contents of your database

Some data may contain info related to entries, however never the passwords themselves

Review and sanitize data to be shared, to ensure it meets your organizational policies.
Include Screenshots
Screenshots are a simple method for sharing error messages and other friction points in the user experience.

Our email address is found on the Contact Support page, right-hand side.
Note: Make sure to edit your screenshots so no personal or private information is shared.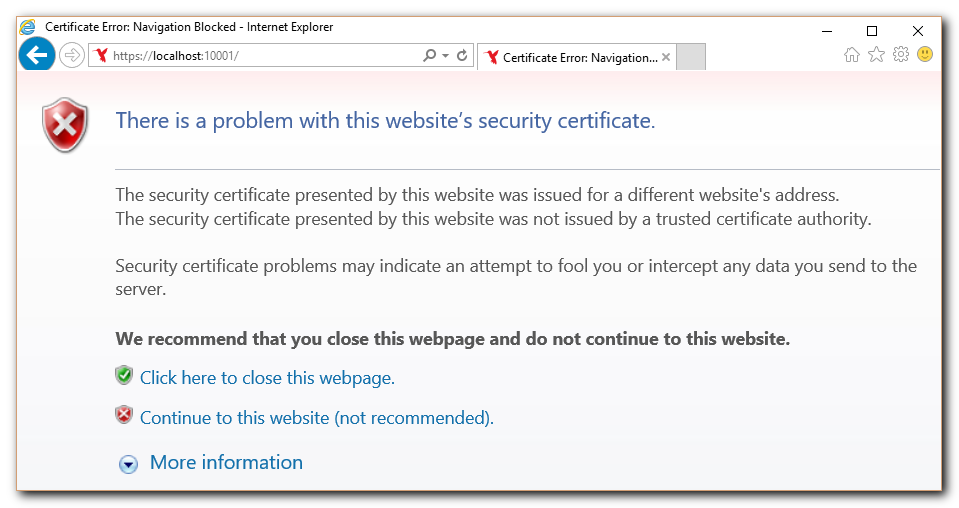 Include Error Log Details
Additional details can be found in the following two log files our engineers will review to better understand the system behaviour: Web logs & Server logs.
Follow these instructions to get more detailed logging information or to view the log files.
View Webpage Display Errors
At rare times there may be an error in the webpage script, affecting the browser's display of the information. These can be viewed or managed in your browser console.
Steps:
1. Using your browser, open the Web Client to any page experiencing issues.
2. Press F12 (in most browsers) to open the console, then press F5 to refresh.
3. Select the Network tab.
4. Check any red-highlighted rows for error details
The error row text details can be forwarded to Support to provide more detailed information for trouble-shooting.
Refresh Browser Cache
Reset application cookies or cache files by:
typing Ctrl+Shift+Delete, OR
from the Application tab in this same console mentioned above (see the steps above).

Saving network log files
Only very rarely it may also be helpful to save the server requests made to a file:
- Right-click the list and "Save as HAR with content".
- Using a text editor, open the .har file and ensure it contains no private information.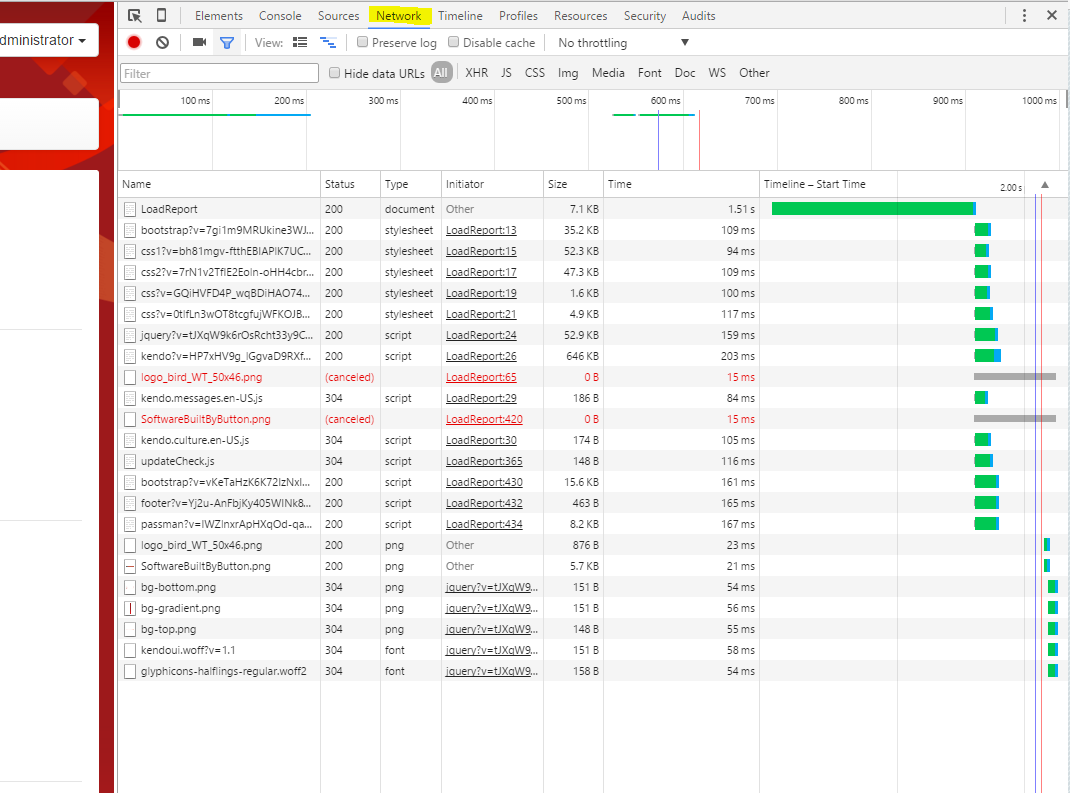 View Load Report
The Load report was designed to provide usage information regarding your implementation of Password Server and is accessible from the Password Server Web Client. The load report can highlight areas of potential performance concerns.
Copy and paste into and email, text file, or from the Contact Us page.